Jenn is passionate about helping her clients become homeowners and make their equity work for them. She truly cares about each and every client she works with and takes pride in being part of their trusted team of advisors. Since Jenn joined Dominion Lending Centres in 2016, she has originated hundreds of mortgages, from Prime A lenders, to Alternate B and Private loans. Jenn is also able to help clients with construction and commercial loans. She understands the importance of identifying and working towards long-term goals and helping her clients achieve them.
She has excellent relationships with her fellow mortgage professionals and top mortgage lender teams. She is well-versed in hundreds of products and is passionate about placing her clients in mortgages that are tailored to fit their individual needs. Every client is important to Jenn and she always operates with integrity, transparency, creativity and care from the heart. Rest assured, Jenn Price will always find The Right Mortgage For You. 
Jenn graduated from McMaster University with her Honours Bachelor of Commerce and is a solo parent to her seven year-old daughter, who is the apple of her eye.
Serving Guelph, Orangeville, Caldeon, Hamilton and the GTA.
Mortgage Education
I believe that in order for my clients to feel confident about the mortgage process and make the best decisions for them, they have to feel at ease and be able to ask questions. My goal is to stay in touch throughout the entire process, provide lots of information up front, but also make myself available whenever possible!
Home Purchase
If you are looking to purchase a property, understanding all the mortgage options available to you can seem overwhelming. That's where I come in, I do this everyday, and I love it. I will help you make sense of all the numbers and guide you through the process.
Renew or Refinance
If you're looking to access some of the equity built up in your home, for whatever reason, or you have a mortgage that is up for renewal in the next year, you have options! Don't hesitate to contact me, I'd love to meet face to face and discuss your personal financial situation with you.
WORKING WITH NEIGHBOURHOOD DLC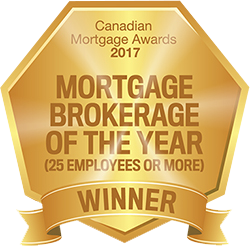 Neighbourhood Dominion Lending Centres is an independently owned and operated mortgage franchise of Dominion Lending Centres. We specialize in creating mortgage strategies for our clients that integrate with their overall long & short term financial goals. We also educate our clients and referral partners in the areas of mortgage financing, credit maintenance and repair, and debt management.
As the number one franchise with Dominion Lending Centres in Ontario, we're able to offer our clients the very best mortgage products. When you work with Neighbourhood Dominion Lending Centres, you're in good hands!
I'd love to hear from you.
Please contact me anytime!