Ethical. Reliable. Honest. Trustworthy. All about the customer.
"I am a strong believer in keeping a customer's information confidential. My goal is to be available to my customers. I always put myself in their position and work with their best interest in mind."
Silvia is a dedicated and committed agent who consistently goes above and beyond for her customers. Her energy, easy going style and organizational skills make her the ideal choice for helping with all of your mortgage needs.
Silvia has been a resident of Stoney Creek for 18 years and has strong ties to her community. She graduated in law enforcement and ran a cake/pastry business. She is very well rounded in various aspects of direct sales, customer service and management. If you are thinking of buying a home, Silvia will be there from the beginning to the end of the process and will happily help open the door to your new home.
On a personal side, Silvia loves learning about different cultures and interacting with people. She has been married for 11 years and is the proud mother of 3 children.
With Silvia on your side, your experience will be less stressful. She will guide you through the process and assist you every step of the way. Silvia is a welcome addition to The Costa Group.
Mortgage Education
I believe that in order for my clients to feel confident about the mortgage process and make the best decisions for them, they have to feel at ease and be able to ask questions. My goal is to stay in touch throughout the entire process, provide lots of information up front, but also make myself available whenever possible!
Home Purchase
If you are looking to purchase a property, understanding all the mortgage options available to you can seem overwhelming. That's where I come in, I do this everyday, and I love it. I will help you make sense of all the numbers and guide you through the process.
Renew or Refinance
If you're looking to access some of the equity built up in your home, for whatever reason, or you have a mortgage that is up for renewal in the next year, you have options! Don't hesitate to contact me, I'd love to meet face to face and discuss your personal financial situation with you.
WORKING WITH NEIGHBOURHOOD DLC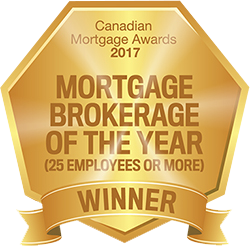 Neighbourhood Dominion Lending Centres is an independently owned and operated mortgage franchise of Dominion Lending Centres. We specialize in creating mortgage strategies for our clients that integrate with their overall long & short term financial goals. We also educate our clients and referral partners in the areas of mortgage financing, credit maintenance and repair, and debt management.
As the number one franchise with Dominion Lending Centres in Ontario, we're able to offer our clients the very best mortgage products. When you work with Neighbourhood Dominion Lending Centres, you're in good hands!
APPLY NOW  |  CLICK HERE TO GET STARTED.
Visit Me
980 Queenston Rd. #103
Stoney Creek, ON
L8G 1B9