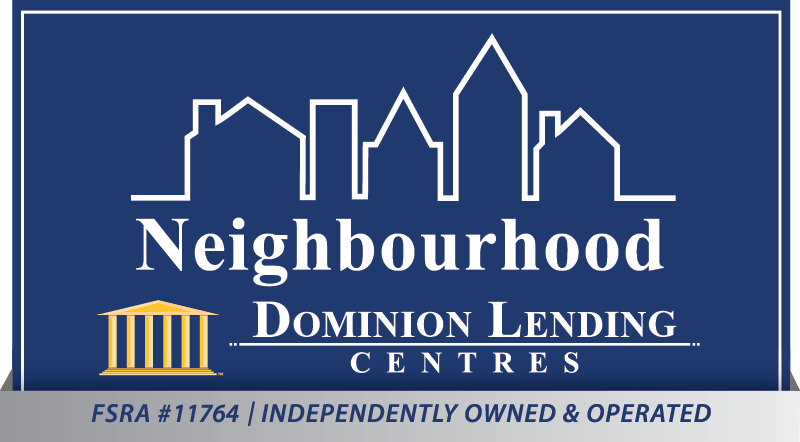 WE'RE PROUD TO BE YOUR LOCAL NEIGHBOURHOOD MORTGAGE PROFESSIONALS.
Canadian Mortgage Brokerage of the Year 2017
FIND AN AGENT
Welcome to the Neighbourhood
When finding a mortgage that will best fit your unique needs, it's important to work with a mortgage broker or agent who knows your local area, as well as what's affecting your market today and in future years. Because we live in neighbourhoods throughout Ontario, we're better able to serve you.
Your best mortgage advice comes from within your neighbourhood:
We live and work in your local neighbourhood
We understand the uniqueness of your neighbourhood
We're passionate about your neighbourhood
Step Two
Make An Appointment
Step Four
Enjoy Your Neighbourhood
FIND AN AGENT TO GET STARTED
Our Services
At Neighbourhood DLC, you have choices. We've got a mortgage for that!
Home Purchase
Buying a home is a big deal! It's likely among the most exciting milestones and largest financial commitments you'll make throughout your lifetime. That's why it's important to work with a mortgage agent or broker who understands your unique needs, and will match you with the mortgage product and rate that best meets your financial situation, including both your short- and long-term goals.
We'll help you save more of your hard-earned money by negotiating with multiple lenders on your behalf – including banks, credit unions and trust companies – and alleviate the stress often associated with the home buying and mortgage financing experience.
Whether you're purchasing your very first home, transitioning to your next home, buying an investment or vacation property, or renewing or refinancing an existing mortgage, we have a mortgage for you!
Refinance
Refinancing can be a great solution for accessing home equity when you need to free up cash. There are several reasons why you may consider refinancing your mortgage, with the most popular including debt consolidation, funding renovations or purchasing another property.
We can review your current mortgage to determine if a refinance makes sense for you, since breaking your mortgage early will result in a penalty. There's no charge or obligation for a mortgage review, so it's definitely worthwhile to weigh your options. If you discover that the cost to break your mortgage is too steep, then you can wait until closer to your mortgage renewal date.
Still, there are times when it makes sense to refinance right away. Life happens. And sometimes debt can get out of control. Refinancing your mortgage and freeing up money to pay off unsecured high-interest debt on your credit cards, lines of credit or loans can be a game changer for your financial future.
Mortgage Renewal or Switch
The best way to ensure you receive the mortgage product and rate suited for your needs at renewal time is to enlist your mortgage agent or broker once again to get the lenders competing for your business just like they did when you negotiated your last mortgage.
A lot can change over a single mortgage term, and you can miss out on great savings and options if you simply sign a renewal with your existing lender without consulting your mortgage agent or broker.
Sometimes, switching lenders makes sense as part of our ongoing strategy to ensure we save you as much money as possible throughout your time as a mortgage holder.
Self Employed
Are you self employed and seeking a mortgage? You're not alone! Statistics Canada reports that the number of self-employed Canadians continues to rise year over year.
As a self-employed person, it's in your best interest to minimize your reported income so you pay less tax. Unfortunately, this can work against you when it comes time to apply for a mortgage, as income plays a large role. We can help you find the right mix. We also have access to specialty products designed specifically for self-employed borrowers.
Private Lending
Private lending is a great alternative for borrowers who may not qualify for traditional lending. And given the tightening of mortgage qualification rules that require stress testing for all borrowers – to ensure they can pay their mortgages even when rates rise – fewer people can count on funding through banks and more traditional lenders these days.
Although you can expect to pay a higher interest rate, this route may enable you to acquire funds to purchase a home now as opposed to continuing to rent and pay down someone else's mortgage. And if you have had credit issues due to life experiences, such as illness or divorce, that prevent you from obtaining traditional financing, private lending will enable you to keep your existing home or purchase a new property.
We work with numerous private lenders that offer different types of solutions. It's important to have an exit strategy in place to ensure you're only in a private mortgage for as long as it takes you to qualify with traditional lenders – typically a year or two. One bonus to private lending is that the terms are typically open, meaning you can pay off the mortgage as quickly as possible without facing a penalty.
Commercial Lending
The process involved with buying a commercial property is much more complex than when purchasing a home or vacation property. You're often dealing with a different pool of lenders, and there are several additional considerations to account for during the commercial mortgage application process.
The main differences include: paying higher interest rates; paying fees to the lender and mortgage agent or broker; longer turnaround times; and lower loan amounts than you've been used to in the residential world. You can also expect out-of-pocket expenses to run much higher for a commercial mortgage than for a residential one.
We can help you navigate the commercial mortgage landscape and find the best mortgage fit for your commercial property purchase.
Reverse Mortgages
A reverse mortgage is a unique solution designed specifically for homeowners who are at least 55 years old and wish to free up home equity while remaining in their homes. You've worked hard all your life and you shouldn't have to settle for a cash-strapped lifestyle or having to sell your home in your retirement years.
The key to this unique product is that it enables seniors to access some of their home equity without having to make regular payments. All other lending products that assist homeowners in tapping into their home's equity – such as a home equity line of credit (HELOC) or a mortgage refinance – require regular payments. Borrowers must also qualify based on their income and credit score.
With a reverse mortgage, you can access up to 55% of the value of your home and your credit is rarely a factor. Since you retain control over your home, you'll never be forced to sell and you're only required to pay back the loan when you decide to sell or leave your home. You can use the funds as you like, but some of the most popular uses include:
Freeing up cash to supplement retirement income and savings
Paying off debt
Updating your home or renovating to make it more accessible
Taking a dream vacation
Helping your children or grandchildren
We can help you determine if this solution is right for you or your loved ones.
First-Time Homebuyers
Buying your first home is a major milestone. We know the home buying and mortgage processes can be stressful, especially the first time around, so it's our job to explain each step, answering every question you have along the way to help set your mind at ease.
We negotiate mortgages daily, so we understand every scenario you could possibly face. We do our homework on available products and stay up-to-date on any new products – or changes to existing products or mortgage rules – as they happen, so we can best advise you on offerings that match your specific needs.
As independent mortgage agents and brokers, we work for you, not the lender, and we only get paid by the lender when your mortgage successfully funds. This means it's always in our best interest to ensure you're matched with the very best mortgage possible.
Happy Clients
At Neighbourhood Dominion Lending Centres, we turn borrowers across Ontario into happy clients every day.
We want to be your mortgage professionals for life – turning your homeownership dreams into reality. We'll consider both your short- and long-term financial goals to help ensure you save more of your hard-earned money each month.
We'll walk you through each step of the homebuying and mortgage processes, answering questions along the way, regardless of whether you're purchasing your very first home or your fifth property, or looking to renew or refinance an existing mortgage.
WE'RE NOT HAPPY UNTIL YOU'RE HAPPY
FIND AN AGENT TO GET STARTED
Best available products and most competitive rates
Neighbourhood Dominion Lending Centres has access to a wide variety of lenders – including banks, credit unions and trust companies, as well as alternative and private funding options.
This means every client is matched with the very best available product and rate to meet your unique needs.

FIND AN AGENT TO GET STARTED
Visit Us
We have offices all across Ontario.
Find an agent to get started!