Neighbourhood Dominion Lending Centres was cofounded in 2008 by Bill Nugent and Gary Meger, and has since grown into a top-performing team with more than 60 licensed agents across Ontario.
For the past nine consecutive years, NDLC has appeared in the #1 or #2 position for top volume and number of mortgages funded within the entire Dominion Lending Centres network from coast to coast (#1 in Ontario). And in 2017, NDLC received the Award for Mortgage Brokerage of the Year (25+ employees) at the Canadian Mortgage Awards – the Oscars of the Canadian brokering industry.
NDLC's vision involves equipping its agents with the tools, ongoing education and support they need to ensure individual success.
Thanks to the brokerage's success, NDLC agents have access to the best available mortgage products and rates with a vast selection of lenders – including banks, trust companies and credit unions. More choice means NDLC clients are matched with the very best mortgage to meet their specific needs.
NDLC takes a financial planning approach to client needs, providing a customized mortgage strategy for each client that will ensure they optimize their hard-earned money and pay off their mortgage as quickly as possible.
JOIN NEIGHBOURHOOD DOMINION LENDING CENTRES TODAY AND:
• Grow Your Business
• Offer Your Clients More
• Earn A Great Living
• Love What You Do 

About Our Leadership Team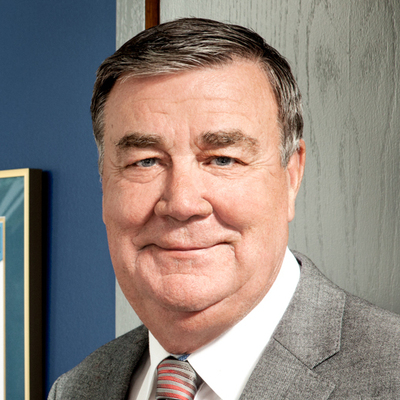 Bill Nugent
Mortgage Broker
Co-Founder
Bill Nugent, Mortgage Broker and Co-Founder of Neighbourhood Dominion Lending Centres, has been in this industry for an impressive 22 years, and is still actively writing deals today!
Bill's vision is providing our agents with the very best tools, ongoing education and support that he has personally valued over the years while working for other companies.
Bill has continually become both a better broker and leader thanks to the importance he places on having a clear vision, knowing his numbers, investing in himself and his business through coaching and ongoing education, and maintaining regular communication with his team.
Another important component of Bill's success is having key people in place to ensure smooth operation of the business, while allowing him to take time off or conduct business planning, as needed. Being able to step away from the business while knowing it will run seamlessly is essential to maintaining a successful brokerage.
The high-quality agents and staff members NDLC has brought on board over the years, and being able to look at all decisions from both an owner and an agent perspective, have also been essential to NDLC's ongoing success.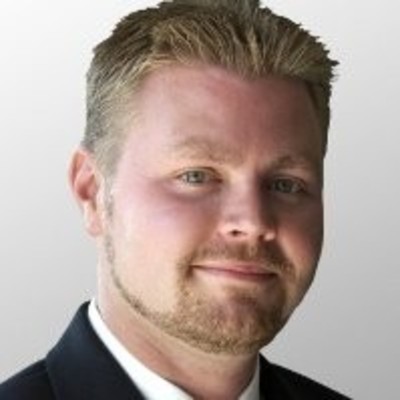 Jason Nugent
Mortgage Broker | Team Lead
Jason is a team leader and is being groomed to take over when Bill is ready to retire. Belonging to a younger generation, he brings not only hands-on mortgage experience, but also fresh insight into the market and business.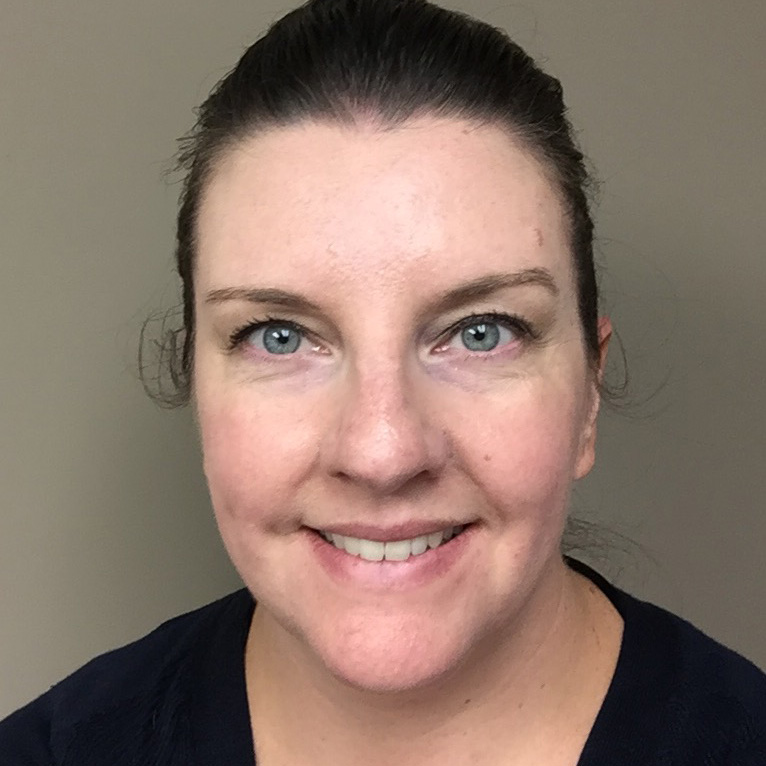 Elaine Clayton
Broker of Record  | SVP, Finance & Compliance
Elaine has been a part of NDLC since inception – and worked alongside Bill for several years prior – in predominantly non-selling  positions. She's currently Broker of Record in addition to being Senior Vice President of Finance & Compliance, where she oversees the payroll and compliance department.
Our Brokers & Agents are Our Best Supporters!
"Neighbourhood is just that – we're all working in this neighbourhood together, supporting one another through our unique experiences. Immediately, NDLC stood out to me. I was in the industry for over 10 years when I joined this office, so I had experienced several different environments. The support is overwhelming, my business has increased enormously and I credit our leadership for that. The culture is like one big happy family – we're all brothers and sisters, with Bill at the helm!"
Dorie Stewart, Mortgage Agent | NEWMARKET, ON
"What makes NDLC unique is the way everyone on the team shares ideas and helps each other place deals. It's a great place to work because our ownership team is so well versed in the mortgage market and is so well connected. They're at the pulse of the industry and pass on key information that helps us become better brokers."
John Wright, Mortgage Broker | MISSISSAUGA, ON
"I wanted to ensure I joined a brokerage that reflected my ethics, values and professionalism. NDLC does all of this and more. They're highly regarded by lenders, so we enjoy top-tier status with all major lenders. We have special marketing programs for a team ad about our annual referral contest for mortgage holders and referral sources that totals $34,000 in prizes. Thanks to  NDLC, I'm in-house with a real estate company, and my business has grown exponentially as a result! And, if that's not enough, they're a great bunch of people who care about the business and the team. I consider myself very fortunate to be part of this industry-leading brokerage."
Annette Hutcheon, Mortgage Agent | MISSISSAUGA, ON
"I've worked for NDLC for 6+ years and they're, by far, the best company I've ever been with. They have a full staff always available to lend a helping hand, whether it's a compliance issue, payroll or answering any questions you may have. We have a team conference call every week to keep us sharp and informed about what's going on in the marketplace. They have an "All" email system so all the agents can talk through problem files. It's a real team first approach that helps keep everyone accountable and on the same page."
Todd Payzant, Mortgage Agent | SUDBURY, ON
"What makes NDLC unique as a large corporation is that they not only hand select their agents and train them to be professionals, but they also treat them like family. Agents lend money with care like it was their own money. The company and fellow colleagues all go out of their way to make sure everyone is treated equally, in sharing ideas and helping find the best possible solutions and fit for our clients. Also, fantastic backend support staff, ensuring we get the best training, meetings, payroll and compliance. Just an all-around great environment to work in during these ever-changing times. So proud to be part of our team."
Sherry Davis, Mortgage Agent | BARRIE, ON
Access To More Lenders
Neighbourhood Dominion Lending Centres has access to the top-notch lenders in the industry! More lenders means your clients are matched with the very best available products and rates to meet their unique needs.
Our valuable lending partners include:

Top Reasons for Joining NDLC
One
Top Performing Brokerage
• 2017 CMA Award for Brokerage of the Year (25+ employees)
• Nine Years: Consistently #1 or #2 in top volume and number of mortgages funded within DLC network from coast to coast (#1 in Ontario)
Two
Unparalleled Support Promoting Business Growth
• Veteran Owner, Bill Nugent, still actively brokering and available to offer advice and answer questions
• Full-Time IT & Database Management Support
• Succession Plan: Shared vision for children who are being groomed to take over
• Deal Placement Assistance
• Private Money Access
Three
Top Tier Major Lender Status
• Access to Best Available Rates & Products
Four
Competitive Splits & Volume Bonus
• Earn More Money: Average annual industry income = $48,000; DLC corporate average = $77,489; & NDLC average = $98,435!
• Share in Volume Bonus
Five
Inhouse Payroll & Compliance
• Full-Time Payroll Assistance
• Weekly Payroll
• Option to Split Pay: Up to two accounts for taxes and other planning
• Internal Compliance: Quick turnaround times
Six
Competitive Group Benefits Package
• Health
• Dental
• Long-Term Disability
• Life Insurance
Seven
Coaching & Mentoring Programs
• One-on-One Coaching
• Business Planning
• Goal Setting & Tracking
• Accountability Calls
Eight
Culture-Building Events
& Atmosphere
• Annual Conference – Mix of Educational & Networking Opportunities; Best Practices Sharing; and Direct Access to Lender, Insurer & Supplier Partners
• Summer BBQ
• Christmas Party
• Agents Lending Helping Hands: Foster best practices together
• "All Mortgage Questions": Email platform invites agents to communicate as a team and help each other answer difficult questions
Nine
Regular Sales Meetings & Calls
• Weekly Conference Calls: Review rate specials and policy changes & share industry knowledge
• Quarterly Sales Meetings: Help grow agent business
We Look Forward To Helping You Grow Your Business!
Bonus Number
We have fun.
Visit Us
355 Mapleview Drive West
Barrie ON
L4N 9E8