For the past 15 years I have been specializing in mortgages in the Grey/Bruce area however I offer services anywhere in Ontario. My first 7 years as a mortgage specialist were with Scotiabank and since 2010 I have been a mortgage agent and can offer a wide range of products and rates depending on your financial situation. My extensive experience and knowledge of the mortgage industry allow me to efficiently analyze your needs and provide the most cost effective and suitable mortgage products.
My wife Heather and I provide an experienced professional mortgage team that will provide you with a smooth and efficient mortgage experience. Our offices are located in Owen Sound and on the main street in Port Elgin. We'd love to hear from you, please don't hesitate to contact me anytime!
Serving Owen Sound, Port Elgin, South Hampton, King Cardine and Wiarton.
Mortgage Education
I believe that in order for my clients to feel confident about the mortgage process and make the best decisions for them, they have to feel at ease and be able to ask questions. My goal is to stay in touch throughout the entire process, provide lots of information up front, but also make myself available whenever possible!
Home Purchase
If you are looking to purchase a property, understanding all the mortgage options available to you can seem overwhelming. That's where I come in, I do this everyday, and I love it. I will help you make sense of all the numbers and guide you through the process.
Renew or Refinance
If you're looking to access some of the equity built up in your home, for whatever reason, or you have a mortgage that is up for renewal in the next year, you have options! Don't hesitate to contact me, I'd love to meet face to face and discuss your personal financial situation with you.
Brian, sometimes we get caught up and forget to show our deep appreciation for a job well done at the time.
Just when my client was about to give up hope I gave her your name. Your speedy response and professionalism was no surprise to me but you certainly did go the extra mile assisting her in getting a mortgage tailor made for her situation.
Brian, I know you worked extremely hard to put together a package that, with your knowledge, patience and timing made a dream of home ownership a reality, for which my client and myself are grateful.
As always I will continue to pass on your name. Again, THANK YOU for a job well done and look forward to dealing with you again.
Carol Barfoot, Royal Lepage RCR Realty | Owen Sound
I would be happy to provide references to my friends and acquaintances based on your assistance and the fantastic interest rates you can offer. I have been telling anyone who will listen how happy I am with the rate as well as your assistance. You have been extremely helpful in selecting a mortgage that best fits my financial capabilities and incredibly flexible in making adjustments as decisions change. As a first time home buyer you have been invaluable in providing information about mortgage rates and the various options available. Unfortunately I haven't run into anyone in the process of purchasing a home. However, I will none the less pass on your name onto anyone looking for a Mortgage Agent.
Geoffrey Lawson
I wanted to take a moment to write to you regarding my recent mortgage transactions with Brian Mill.
Brian has handled two mortgages for me in the last year. In both cases Brian has done an outstanding job. I work in a service industry and things like follow up and good communication are key. Brian's follow up and attention to detail has made both transactions smooth and easy to deal with. Needless to say that dealing with any mortgage is stressful but that was never the case with Brian.
I would not hesitate to recommend Brian to any friends or colleagues for their mortgage needs.
In times when people are busy, I felt that it was important to take the time to let you know what a great mortgage representative Brian is.
Vicky Lipskie
I received Brian's telephone number from another teacher at the school where I teach.
Brian met with me that same day. He was very accommodating to time and a place to meet. He worked very hard to get my mortgage.
I was a first time home buyer, my credit score was not the best. However, Brian did not give up the first time I was denied by Scotia Bank, or by another bank. He put a lot of effort in getting my mortgage.
There were a couple of obstacles, due my past credit history, however, he put forth a strong case and did in the end get me my mortgage.
If you need someone to get things done for you, he certainly can do it! Because of his searching for the best mortgage deal for me I have my first home now, and I love owning a home.
Tracy P. 
WORKING WITH NEIGHBOURHOOD DLC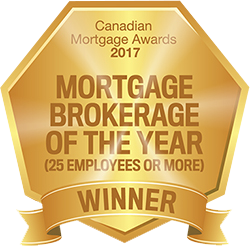 Neighbourhood Dominion Lending Centres is an independently owned and operated mortgage franchise of Dominion Lending Centres. We specialize in creating mortgage strategies for our clients that integrate with their overall long & short term financial goals. We also educate our clients and referral partners in the areas of mortgage financing, credit maintenance and repair, and debt management.
As the number one franchise with Dominion Lending Centres in Ontario, we're able to offer our clients the very best mortgage products. When you work with Neighbourhood Dominion Lending Centres, you're in good hands!
APPLY NOW  |  CLICK HERE TO GET STARTED.
Visit Me
601 Mill Street
Port Elgin, Ontario