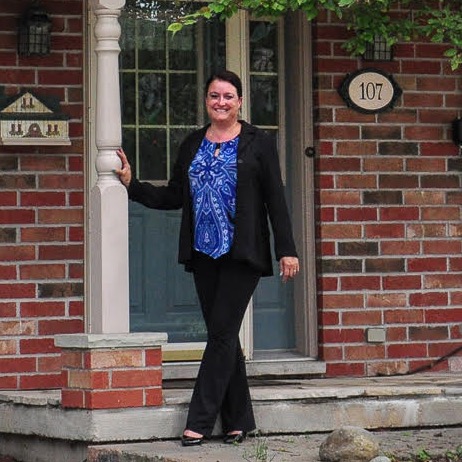 With over 30 years' experience in the financial services sector, Helen West, Accredited Mortgage Professional, has delivered intelligent banking solutions to investors, families & businesses in Ontario and the U.K. After years with Canada's big banks, Helen sought a more tailored approach for her clients to access credit & mortgages. Helen found this with Neighbourhood Dominion Lending Centres (NDLC).
With NDLC and the 40 lending institutions they work with, Helen can provide the kind of personalized customer service, solutions and options that she never could have with a big bank. Helen has helped her clients transform their finances and realize their dreams. When Helen works for you, her goal is that you are empowered by the information, products & services she shares, and that you ultimately feel in control of your finances and your future.
Mortgage Education
I believe that in order for my clients to feel confident about the mortgage process and make the best decisions for them, they have to feel at ease and be able to ask questions. My goal is to stay in touch throughout the entire process, provide lots of information up front, but also make myself available whenever possible!
Home Purchase
If you are looking to purchase a property, understanding all the mortgage options available to you can seem overwhelming. That's where I come in, I do this everyday, and I love it. I will help you make sense of all the numbers and guide you through the process.
Renew or Refinance
If you're looking to access some of the equity built up in your home, for whatever reason, or you have a mortgage that is up for renewal in the next year, you have options! Don't hesitate to contact me, I'd love to meet face to face and discuss your personal financial situation with you.
Thank you for all of your help and prompt action during our house purchase. We are very thankful to have moved in so quickly and are really enjoying our new house! Thanks again and we are really happy we got to work with you on the biggest purchase of our lives!
Beth
Helen heard us out and quickly came up with more than one option to meet our needs. She was informative and supported us to make an educated plan that worked well for our situation! Here are a few words that would best describe how we felt about Helen and the service she provided – knowledgeable, friendly, professional, easy – going attitude, flexibility in time; excellent communication skills; honest; not focused on making a sale and delivered results! We will definitely be referring her to all of our friends.
 Ivan & Janice
In 2013, I met with Helen West to refinance a current home / mortgage, something I'd never done before. Helen made the whole process go seamlessly. Now, almost 3 years later, the perfect place on the water, to begin a new life, has been found. So, in November, we began the process again. Helen's diligence, hard work and relentless efforts are second to none. She asks all important questions and has never given up. Now, early in 2016, we are closer to getting our dream home and the person to thank is Helen West!
 Tracy
What a great experience it was working with Helen West. It is refreshing to see someone who truly cares about her clients. Through this entire experience I was ready to give up several times, but Helen's encouragement that it would all work out in the end kept me going. I am so glad that I trusted in her because she work very hard for me and my family from start to finish.
The entire process took over five weeks. Being self employed I understand it is a bit more difficult to obtain financing, especially with the new mortgage laws, but Helen made sure we got a great lender (Meridian) at a great rate. Helen made us feel that she truly cared about us and our future. We had some hiccups along the way with two different appraisers and the lawyer's fees but Helen true to her word made it work. She even gave us $400.00 on closing to help with closing costs because the lawyer misrepresented his fees.
I will not hesitate to recommend Dominion Lending to anyone, only because of Helen and her outstanding work ethic and compassion for her clients. Thank you for all your hard work Helen.
Kathy
Helen West has served a number of my clients with professionalism, enthusiasm and skill. She has been able to provide clients with competitive rates and has helped guide my first time buyers through the process with ease. Whether timelines are tight or not, she works tirelessly to ensure the transaction comes together and the job gets done. I would recommend Helen in an instant (and have!). She is my "go-to" Mortgage Broker with whom I am more than satisfied.
Colleen
Thank you so much for providing great service in the timely manner that was required. It has been more than a pleasure, and look forward to working with you again soon.
Kevin
WORKING WITH NEIGHBOURHOOD DLC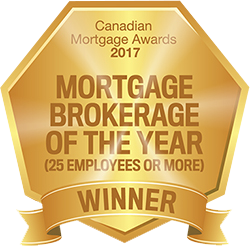 Neighbourhood Dominion Lending Centres is an independently owned and operated mortgage franchise of Dominion Lending Centres. We specialize in creating mortgage strategies for our clients that integrate with their overall long & short term financial goals. We also educate our clients and referral partners in the areas of mortgage financing, credit maintenance and repair, and debt management.
As the number one franchise with Dominion Lending Centres in Ontario, we're able to offer our clients the very best mortgage products. When you work with Neighbourhood Dominion Lending Centres, you're in good hands!
APPLY NOW  |  CLICK HERE TO GET STARTED.
Visit Me
49 Manitoba St, #303
Bracebridge, ON
11 Ferris Lane, #204 Barrie, ON