10 years ago, a mortgage agent helped Joel Scott secure a mortgage and organize his finances.  The agent took the time to work one on one with him to take the hassle out of the mortgage process and helped simplify Joel's life. That experience had a profound impact on him that became the driving force behind joining the Neighborhood Dominion Lending team.
Joel is a former media professional with a 22-year history of customer and community relations in radio and media production, operations, programming, sales, promotions, management and performance.
He brings his years of success at the management/leadership level to the Neighbourhood Dominion Lending Team with the goal to ensure that YOU get the best customer service, and the best mortgage product for you. Not all mortgages are created equally and making sure you get the right one for your situation is priority #1.
Working with Joel ensures you get step by step advice, guidance and support through the entire mortgage process from application to funding. He takes pride in solving problems and overcoming obstacles as they arise, or before they happen.
Away from work, Joel is a father of 3 and step dad to 3 other kids. He loves sports, music, and drives his success (and yours) through community involvement, his collaborative approach, and work ethic based on integrity and accountability.
Your mortgage is a phone call away. Let's get started – 905-376-1625
Mortgage Education
I believe that in order for my clients to feel confident about the mortgage process and make the best decisions for them, they have to feel at ease and be able to ask questions. My goal is to stay in touch throughout the entire process, provide lots of information up front, but also make myself available whenever possible!
Home Purchase
If you are looking to purchase a property, understanding all the mortgage options available to you can seem overwhelming. That's where I come in, I do this everyday, and I love it. I will help you make sense of all the numbers and guide you through the process.
Renew or Refinance
If you're looking to access some of the equity built up in your home, for whatever reason, or you have a mortgage that is up for renewal in the next year, you have options! Don't hesitate to contact me, I'd love to meet face to face and discuss your personal financial situation with you.
WORKING WITH NEIGHBOURHOOD DLC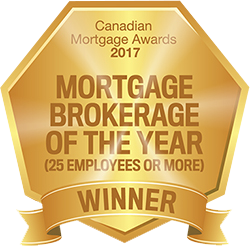 Neighbourhood Dominion Lending Centres is an independently owned and operated mortgage franchise of Dominion Lending Centres. We specialize in creating mortgage strategies for our clients that integrate with their overall long & short term financial goals. We also educate our clients and referral partners in the areas of mortgage financing, credit maintenance and repair, and debt management.
As the number one franchise with Dominion Lending Centres in Ontario, we're able to offer our clients the very best mortgage products. When you work with Neighbourhood Dominion Lending Centres, you're in good hands!
APPLY NOW  |  CLICK HERE TO GET STARTED.
Visit Me
9 James Street East
Cobourg, ON
K9A 1G8