As a long-time resident of Clarington for over 38 years, Matt has quickly established himself as one of the up and coming mortgage agents in Durham Region.
After he obtained his license in late 2015 he soon joined forces with one of Canada's top ranked brokerages; Neighbourhood Dominion Lending Centres. He officially began working full-time as an agent in June of 2016 and over the next 18 months, Matt closed over 7.3 million dollars in deals. Matt is well on his way to having his best year to date with over 3.3 million in deals completed in the first 3 months of 2018.
One of Matt's strengths is the ability to break down a deal and to effectively communicate the ins and outs of a mortgage with his clients. More than ever clients need someone to guide them through the application process, as new government regulations have increasingly made it more difficult for Canadians to secure home ownership.
Whether you're looking to purchase your first home or upgrade to a new home, renew your existing mortgage, refinance to free up some equity, or purchase investment properties or vacation homes, Matt will help to find the right mortgage for you and your family!
Contact Matt today to see how his professional and personal approach to obtaining a mortgage will benefit you and help you get the results you're looking for!
Serving Ajax, Clarington, Courtice, Oshawa, Pickering and Whitby.
Mortgage Education
I believe that in order for my clients to feel confident about the mortgage process and make the best decisions for them, they have to feel at ease and be able to ask questions. My goal is to stay in touch throughout the entire process, provide lots of information up front, but also make myself available whenever possible!
Home Purchase
If you are looking to purchase a property, understanding all the mortgage options available to you can seem overwhelming. That's where I come in, I do this everyday, and I love it. I will help you make sense of all the numbers and guide you through the process.
Renew or Refinance
If you're looking to access some of the equity built up in your home, for whatever reason, or you have a mortgage that is up for renewal in the next year, you have options! Don't hesitate to contact me, I'd love to meet face to face and discuss your personal financial situation with you.
It's hard to find someone who you can trust with your money and who has your best interest at heart. Someone who will go over and beyond to get you the best mortgage rate and to find out at the last hour a better rate was found and approved. Let alone the professionalism and knowledge that one has and provides you with. It's a scary world when it comes to dealing with mortgages.
Thankfully we were lucky to have Matt Dyck as our agent. Not only did he help with our mortgage for our first home but he also was able to lock in a great rate for our investment purchase as well.
He broke down the numbers for us so that we could be financially comfortable and not purchase something out of our league. He understood the kind of lifestyle we wanted for our family. He took the time to make things possible for us. We will forever be a client of his.  Thank you Matt!
Hope/Pettigrew Family
Thanks to Matt's perseverance, we were able to get financing for the home of our dreams. Both banks we applied to turned us down, but Matt kept searching for a willing and reasonable lender until he found one. If you have better things to do than shop for a mortgage, call Matt. He'll do all the leg work and get the best deal – you just sign on the dotted line. And here's a little known fact I found out from Matt: banks can charge a penalty of over 10% of your mortgage if you need an early exit. In my case it would have been over $75,000. Thank you Matt! SIX STARS!
Peter Milewski
Matt was truly a pleasure to work with. Not only was he very patient in explaining the process to us but he explained everything in terms that we understood! He was very professional and went above what was expected. We would definitely recommend Matt to anyone looking to get a mortgage for their home. Thanks again Matt!
Cathy C
Thanks to Matt, our family was able to leverage the financial potential of our home while setting the foundation for future financial endeavours. His remarkable analytical perspective helped us to find the right mortgage that confidently met our financial needs. He also showed resourcefulness in educating us on the more complicated areas of the housing market that we weren't normally exposed to. This demonstrated his commitment to working towards our financial goal and his ability to match our needs with his knowledge of the industry. Working with Matt was an amazing experience and we recommend him to anyone searching for a mortgage for their home.
Kirk Stewart
Matt was a pleasure to work with! He was responsive, is truly knowledgeable and very easy to work with. Buying a house is so stressful but Matt helped ease the stress by ensuring that I had a mortgage plan that fit my budget! I would highly recommend Matt to any of my family or friends. Thank you!
Janice Bell
Matt, Thank you for making a quick relocation not so overwhelmingly. There are so many new rules, requirements, and restrictions when getting a mortgage it can be overwhelming. But Matt made it painless. He will walk you through, and explain everything in detail. He gives you 100%. Thanks again Matt it was truly a pleasure and blessing having you as my mortgage agent.
Nat D
WORKING WITH NEIGHBOURHOOD DLC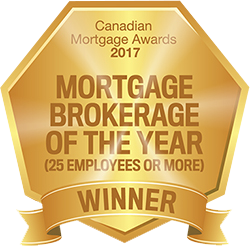 At Neighbourhood Dominion Lending Centres, we're proud to be your local mortgage professionals. When finding a mortgage that will best fit your unique needs, it's essential to work with a mortgage broker or agent who knows your local area, and we have offices throughout Ontario, so we're better able to serve you! You've got better things to do than worry about mortgage financing. Give us a call today!
APPLY NOW  |  CLICK HERE TO GET STARTED.
Visit Me
54 Cameron Ferguson Street
Courtice, Ontario