Working together to achieve your financial goals.
Buying a home is an important financial decision. Whether you are house hunting, looking to renovate, transferring a mortgage or want to re-finance; I can offer my clients the most innovative home financing products available in today's marketplace. I want to provide you with personalized advice and solutions to help you achieve your ownership goals. I want to earn your trust so you can feel confident that you're working with an advisor who will put your interests first. 
Why choose me as your Advisor?
I pride myself on providing professional, ethical and honest advice with a very high level of customer service to all my clients. I've spent 14 years in a Fortune 500 environment which has given me a great foundation for client satisfaction. I also have 8 years experience in real estate investing. It is this experience that fostered my passion for the financial aspects of real estate. On a personal level my investments have included single family, multi-unit, and vacation properties. 
I am a lifelong resident of the Niagara Region, currently residing in St. Catharines with my wife Tara and our two young daughters. Tara has been a reputable realtor in the Region for the past 13 years; priding herself on making integrity a top priority. Like so many residents in this area my parents immigrated here from Europe, raising my brother and I on a farm in Beamsville. I attended post secondary school in St. Catharines, where I majored in business. While my career took me out of the area for a few years, it also led me back home. I love being in Niagara and I want to share that feeling with every person I can, by helping them invest in a region with so much to offer. I would love to have the chance to assist you in what is likely the most significant investment you will make in your lifetime. Please get in touch anytime, I am here to help you every step of the way.
Serving St. Catharines, Niagara-on-the-Lake, Niagara Falls, Beamsville and Grimsby.
Mortgage Education
I believe that in order for my clients to feel confident about the mortgage process and make the best decisions for them, they have to feel at ease and be able to ask questions. My goal is to stay in touch throughout the entire process, provide lots of information up front, but also make myself available whenever possible!
Home Purchase
If you are looking to purchase a property, understanding all the mortgage options available to you can seem overwhelming. That's where I come in, I do this everyday, and I love it. I will help you make sense of all the numbers and guide you through the process.
Renew or Refinance
If you're looking to access some of the equity built up in your home, for whatever reason, or you have a mortgage that is up for renewal in the next year, you have options! Don't hesitate to contact me, I'd love to meet face to face and discuss your personal financial situation with you.
WORKING WITH NEIGHBOURHOOD DLC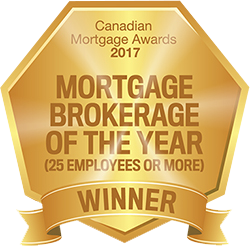 Neighbourhood Dominion Lending Centres is an independently owned and operated mortgage franchise of Dominion Lending Centres. We specialize in creating mortgage strategies for our clients that integrate with their overall long & short term financial goals. We also educate our clients and referral partners in the areas of mortgage financing, credit maintenance and repair, and debt management.
As the number one franchise with Dominion Lending Centres in Ontario, we're able to offer our clients the very best mortgage products. When you work with Neighbourhood Dominion Lending Centres, you're in good hands!
I'd love to hear from you.
Please contact me anytime!