Your BEST MORTGAGE Option! Call TRINA at 705.669.7798 or trina@ndlc.ca
There are generally two ways to get a mortgage in Canada: From a bank or from a licensed mortgage professional.
While a bank only offers the products from their particular institution, licensed mortgage professionals send millions of dollars in mortgage business each year to Canada's largest banks, credit unions, trust companies, and financial institutions; offering their clients more choice, and access to hundreds of mortgage products! As a result, clients benefit from the trust, confidence, and security of knowing they are getting the best mortgage for their needs.
Whether you're purchasing a home for the first time, taking out equity from your home for investment or pleasure, or your current mortgage is simply up for renewal, it's important that you are making an educated buying decision with professional unbiased advice.
As a Mortgage Agent, I have access to low interest rates that save you money and to many mortgage programs to suit your financial needs.
Serving Barrie, North Bay, Sault Ste. Marie, Espanola and Little Current.
Mortgage Education
I believe that in order for my clients to feel confident about the mortgage process and make the best decisions for them, they have to feel at ease and be able to ask questions. My goal is to stay in touch throughout the entire process, provide lots of information up front, but also make myself available whenever possible!
Home Purchase
If you are looking to purchase a property, understanding all the mortgage options available to you can seem overwhelming. That's where I come in, I do this everyday, and I love it. I will help you make sense of all the numbers and guide you through the process.
Renew or Refinance
If you're looking to access some of the equity built up in your home, for whatever reason, or you have a mortgage that is up for renewal in the next year, you have options! Don't hesitate to contact me, I'd love to meet face to face and discuss your personal financial situation with you.
So beyond excited!!! Thank you for absolutely everything.
A. Cook
You're wonderful Trina. Thanks for being so great at your job and making Joey and I feel better about this whole process!
Lindsey
You're the best, thank you so much Trina!
Melissa 
Amazing at what she does! No other broker will go the distance like Trina. She cares and she works hard. I highly recommend to EVERYONE!! THANK YOU Trina for such amazing service.
Amanda Lavoie Parsons
I have had several clients obtain mortgages with Trina's help. She is extremely knowledgeable, patient and thorough when it comes to helping buyers and sellers who are either looking to get their first mortgage or are up-sizing and need to re-mortgage. She truly does help people make their home ownership dreams come true. Thank you Trina, for all you do.
Lana Watier
Trina was an absolute delight to work with! She went above and beyond! On more than one occasion we called her on nights and weekends and she always got back to us promptly and ready to answer any questions we may have had. Highly recommend her services!
Brian Kitchin
WORKING WITH NEIGHBOURHOOD DLC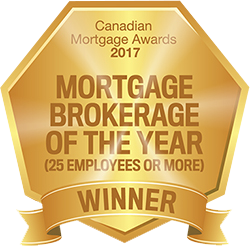 Neighbourhood Dominion Lending Centres is an independently owned and operated mortgage franchise of Dominion Lending Centres. We specialize in creating mortgage strategies for our clients that integrate with their overall long & short term financial goals. We also educate our clients and referral partners in the areas of mortgage financing, credit maintenance and repair, and debt management.
As the number one franchise with Dominion Lending Centres in Ontario, we're able to offer our clients the very best mortgage products. When you work with Neighbourhood Dominion Lending Centres, you're in good hands!
APPLY NOW  |  CLICK HERE TO GET STARTED.
Visit Me
2354 Long Lake Road
Sudbury, Ontario